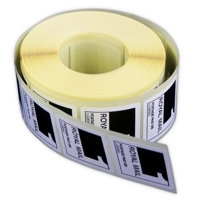 Printed labels serve a variety of purposes in our daily lives, from identifying products and packages to providing important information and warnings. Whether they are applied to products in a manufacturing setting or used in the organization of personal belongings, printed labels play a crucial role in helping us to identify and keep track of the things we use and depend on.
One of the key benefits of printed labels is their versatility. They can be printed in a range of materials and sizes, making them suitable for use on an equally broad range of products and surfaces. From small adhesive labels used to organize files, to large, durable labels that can be used in harsh industrial environments, printed labels can be adapted to suit almost any purpose.
Another advantage of printed labels is that they can be customized to meet the specific needs of the user. Whether you are looking to promote your brand, provide important product information, or simply keep things organized, printed labels can be tailored to your exact requirements. With the help of modern printing technology, you can choose from a variety of fonts, colours, and images to create the perfect label for your needs.
One of the key considerations when choosing printed labels is the type of printing process that will be used. There are several methods to choose from, each with its own unique benefits and drawbacks. For example, thermal transfer printing is a popular choice for its high quality and durability, while digital printing offers fast turnaround times and the ability to print small quantities at a low cost.
Regardless of the printing process you choose, it is important to choose a reputable and experienced printer to ensure that your labels are of high quality and meet your specific requirements. When looking for a printer, be sure to consider their experience, customer reviews, and their ability to provide you with a sample of the final product.
In conclusion, printed labels are an essential tool for anyone looking to identify, organize, and promote their products. With their versatility, customizability, and range of printing options, they offer a cost-effective and efficient solution for almost any labelling need. By choosing a reputable printer and taking the time to carefully consider your specific requirements, you can be confident that your printed labels will serve you well for years to come.