Accounting Labels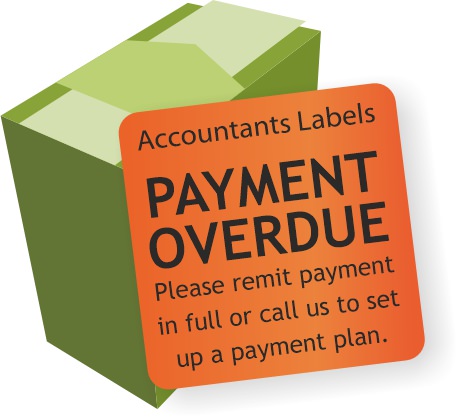 We offer a wide range of printed labels for general office use, but have regular orders for numbered, barcoded labels for accounting. Customers such as TfL use our labels to stick to purchase invoices and other documents which are then scanned and stored in a remote location. The long lasting label means that if the document needs to be retrieved in future, it can be sourced easily and reliably. Our printed labels can also be used for accounting applications such as stock taking, asset control and customer invoice reminders. Please see some of our sample layouts below (which you can edit) or click here to design your printed labels to suit your exact requirements.
Related products:
Biodegradable Labels | Fluorescent Labels | Numbered Labels | Barcoded Labels | Security Labels | Gold Labels | Silver Labels
Design, build and pay for your accounting labels online using our label builder.
ORDER NOW
Payment Overdue Labels
These are ideal for attaching to invoices or envelopes as they will instantly get the attention of the recipient. Either order using our online label designer, or email us at sales@stickylabels.com with your requirements remembering to put "accountants labels" as the subject line.
Numbered and Barcoded Accountancy Labels
These labels are used in a range of applications in busy accountancy offices. The most popular use of these labels is for scanning and storing purchase invoices – the label is attached to the invoice which is then scanned and stored electronically. The original hard version is then stored remotely as required by law.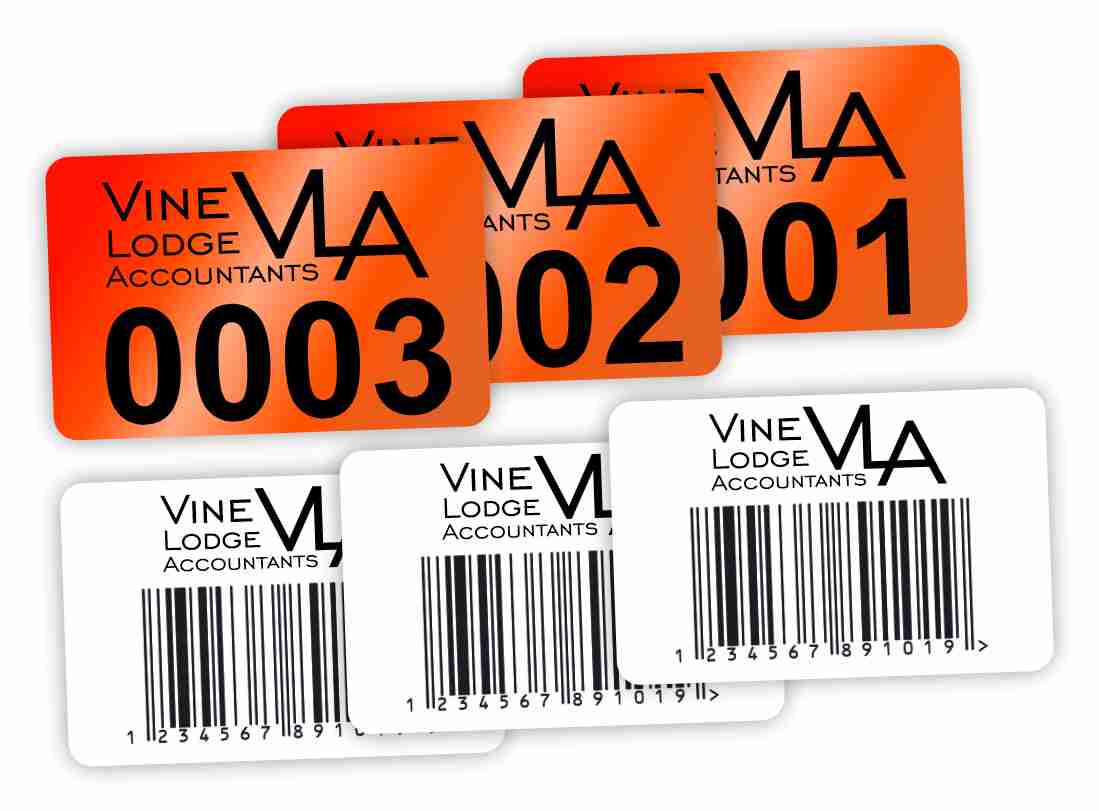 Payment Due Labels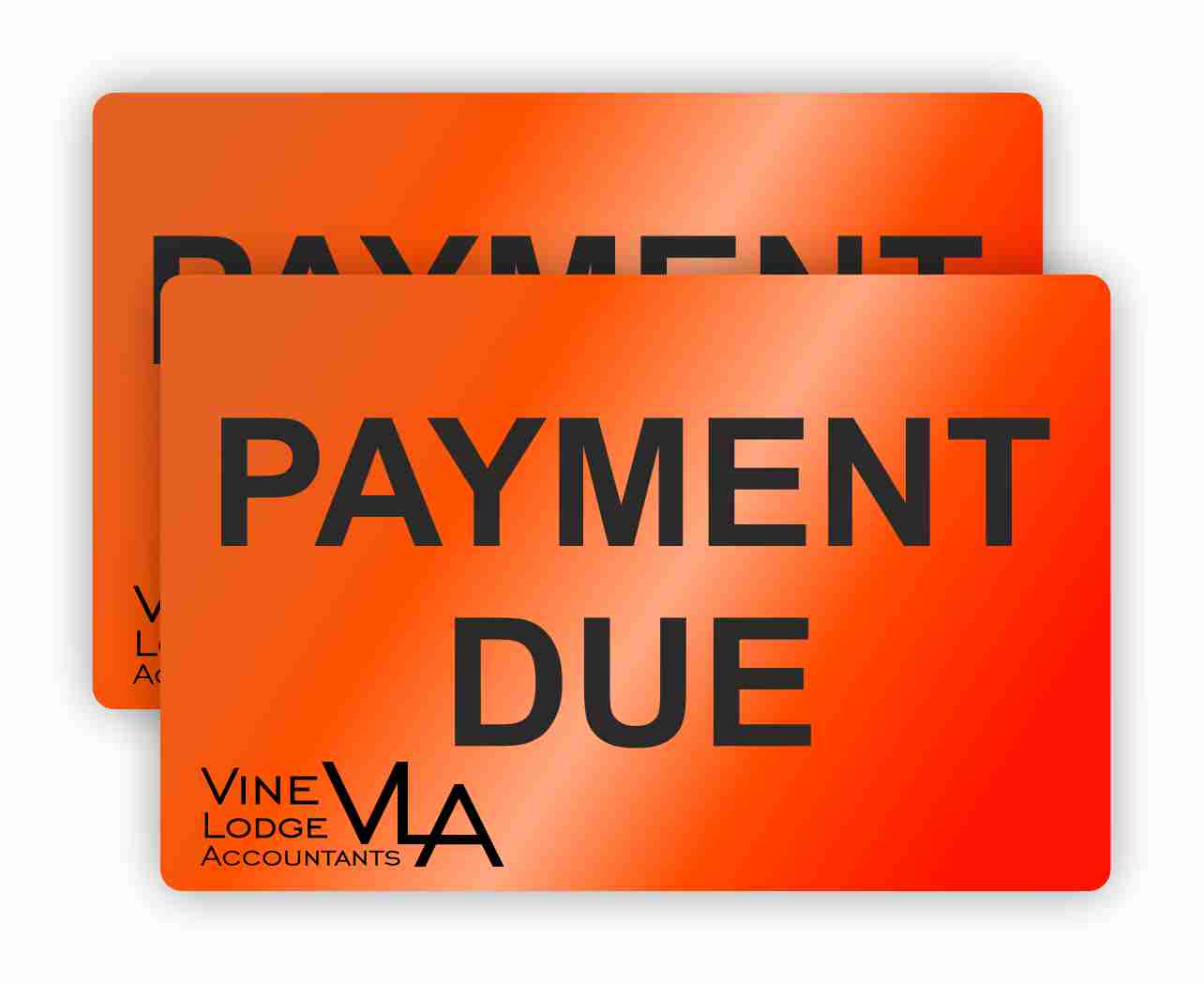 Sign Here Labels
These useful labels are supplied on rolls. The adhesive is peelable so the labels can easily be reoved after the document has been signed.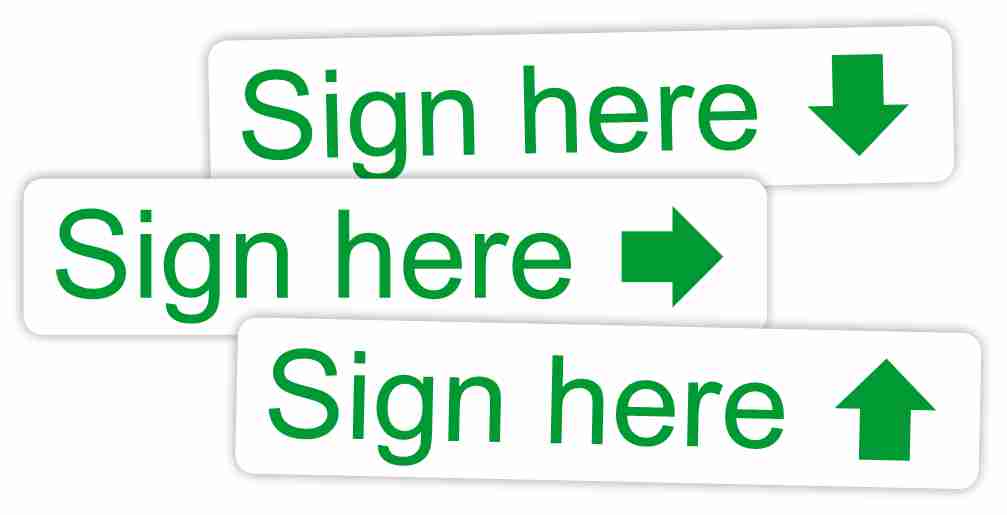 Job Planning Labels
These colour coded labels can be printed with whatever information you require – we have a wide range of label backgrounds from fluorescents through to metallic finishes.

Accounting Labels FAQs
Accountancy labels are used in accountants' and book-keepers' offices across the country.
Accountancy labels are used in accountants' and book-keepers' offices across the country.
Anything from 'account overdue' to 'sign here' labels.
We've been printing labels since 1973!
Of course! Feel free to contact us at sales@stickylabels.com or call us on 01205 808460.
All of our products are dispatched within 2 working days. Delivery is free with all products over £35.00, with orders below this amount being charged just £3.95 for delivery.Should you require your labels urgently we offer a courier delivery service for £9.95.