Retail Labels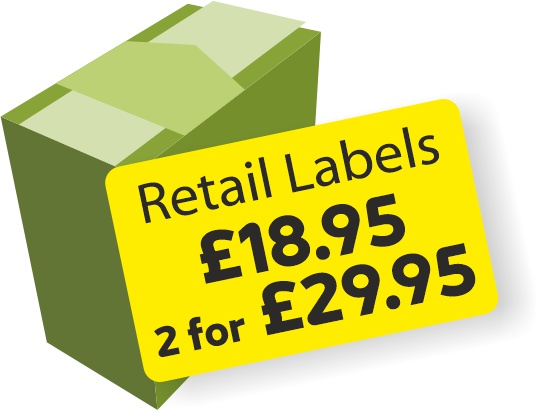 Retailers use our sticky labels for all types of applications, whether as pricing labels, promotional labels, stock control or "quality Inspected" labels. Our barcoded labels provide a cost-effective and quick method of adding a unique EAN13 barcode to a product. We also offer all types of coloured labels and full-colour gloss or matt paper labels. We have been printing labels for our many retail customers for over 40 years and have built a reputation for quick dispatch, low prices and excellent customer service. We have created some sample labels below which you can click on and personalise, or you can create a label from scratch by clicking here.
Related products:
Biodegradable Labels | Gloss White Vinyl Labels | Gloss Clear Vinyl Labels | Fluorescent Labels | Numbered Labels | Barcoded Labels | Security Labels | Gold Labels | Silver Labels
Design, build and pay for your retail labels online using our label builder.
ORDER NOW
Examples of Promotional Retail Labels
Printed labels have widespread uses in retail, whether it be for special offers, promotions or general aware ness campaigns. The correct label in the riight place can push your customers to make that final decision to buy.
Hot Deal Labels
Price labels are generally not used now as barcodes have superceded the need for them, but a bright label such as this one will ensure your customer knows of your offer. The labels can be almost any colour, but our fluoresecnt (radiant red and radiant yellow) labels are a great option.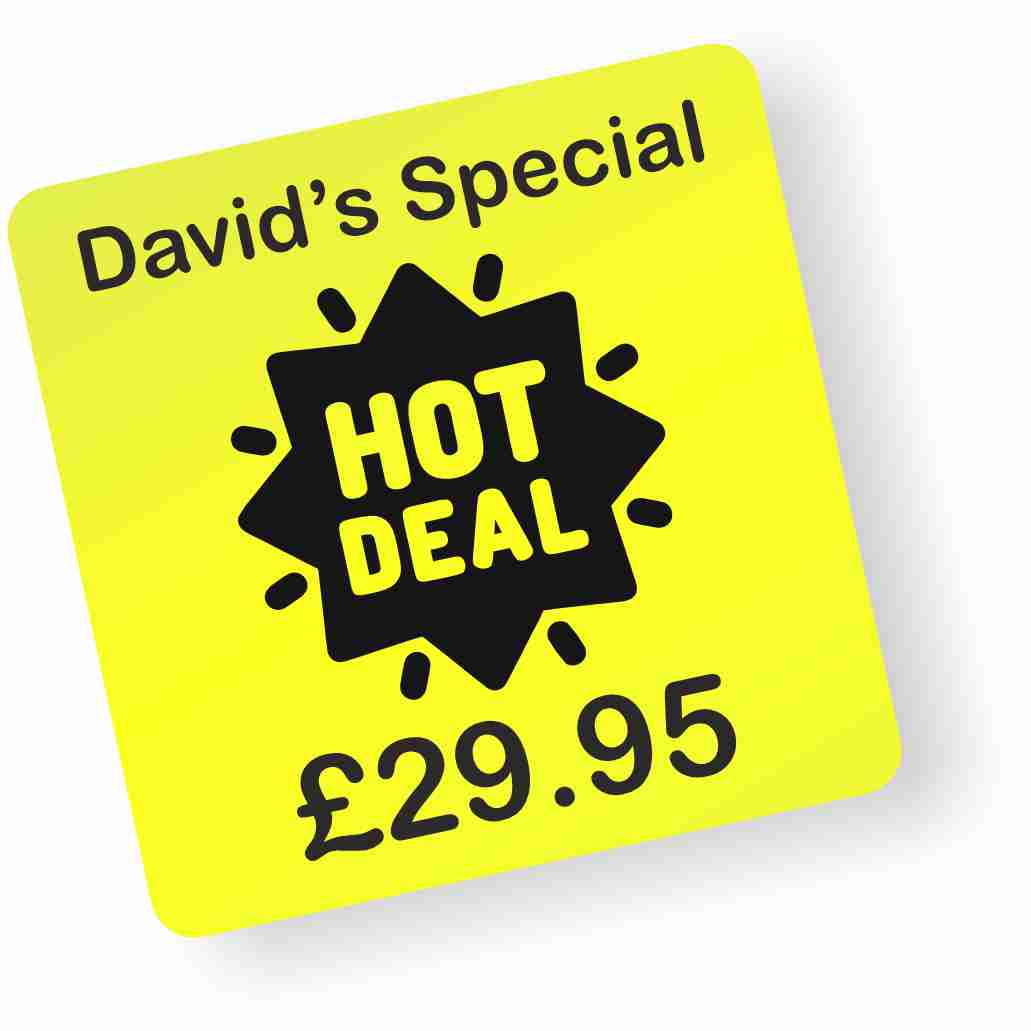 Special Offer Labels
You will have your own promotions in mind, but these special offer labels can be printed in almost any design to suit your products.

Two For One Printed Labels
One of the most poular offers in retail, but you can have labels printed with what ever offer you'd like. BOGOF, 3 for the price of 2 etc. Remember that all our labels are custom printed to your requirements so the choice is yours! Don't hesitate to get in touch to discuss your requirements.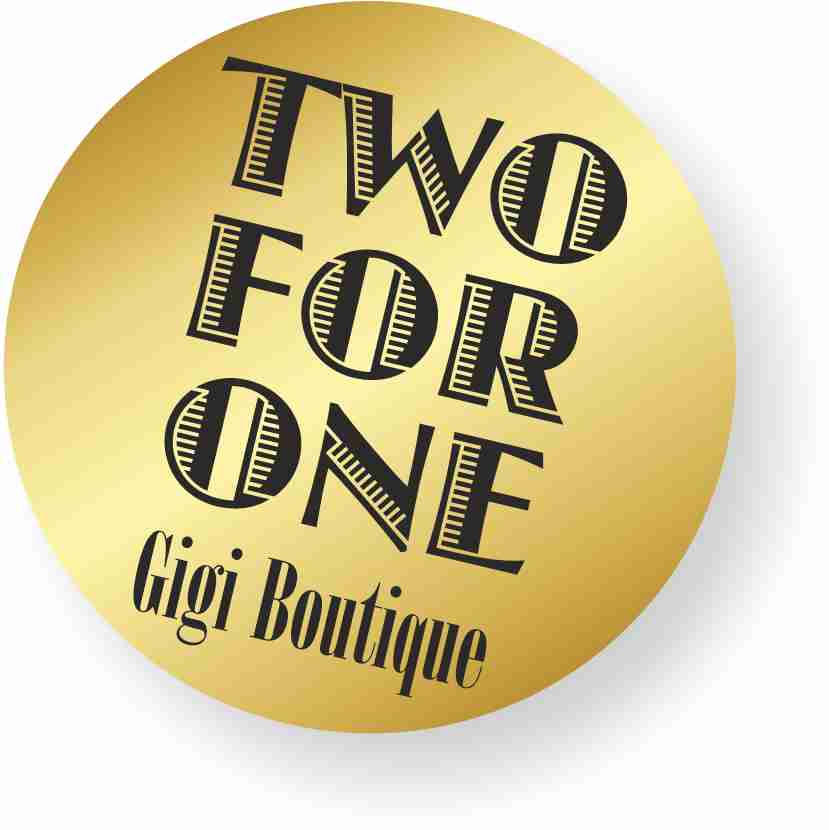 Retail Labels FAQs
Our retail labels are used in shops, boutiques and by Amazon and Ebay sellers.
Our retail labels are used in shops, boutiques and by Amazon and Ebay sellers.
You name it! We print labels for pricing, promotions (e.g. BOGOF), price reductions, statutory data...
We've been supplying shops with retail labels since 1973 and have many satisfied customers across the UK.
Of course! Feel free to contact us at sales@stickylabels.com or call us on 01205 808460.
All of our products are dispatched within 2 working days. Delivery is free with all products over £35.00, with orders below this amount being charged just £3.95 for delivery.Should you require your labels urgently we offer a courier delivery service for £9.95.