Hospitality Labels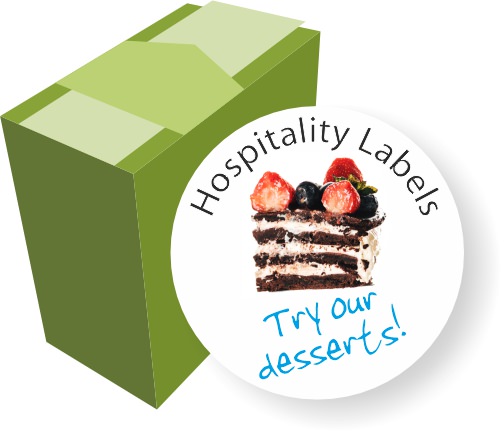 Whether you own a pub, restaurant, café or bar, our printed hospitality labels are a great way of promoting special offers, sealing serviettes and napkins and rewarding customer loyalty. We offer a wide range of hospitality labels in a variety of label sizes, shapes and colours and supply bars such as the Newcastle United's NINE Bar, as well as many reputable hotels across the UK. If you have a special offer on, why not buy some circular labels to seal your napkins, telling your customer about it, or add a gold label to your fliers and menus to stick out from your competition.
Related products:
Biodegradable Labels | Gloss White Vinyl Labels | Gloss Clear Vinyl Labels | Fluorescent Labels | Numbered Labels | Barcoded Labels | Security Labels | Gold Labels | Silver Labels
Design, build and pay for your hospitality labels online using our label builder.
ORDER NOW
Hospitality Labels To Promote Special Offers
Whether you stick hospitality labels to menus, in the rest rooms, or on the tables themselves, Printed labels can help promote special offers or future events. Using humour on a label is often a great way to get your message across without offending your customers.
Promotional Labels Used As A Road Safety Incentive
This promotion is becoming more popular for obvious reasons. The labels can be printed in almost any colour or design (ask us for suggestions), and can either be standard paper labels to be stuck onto menus, or harder wearing vinyl labels to be syuck around your premises.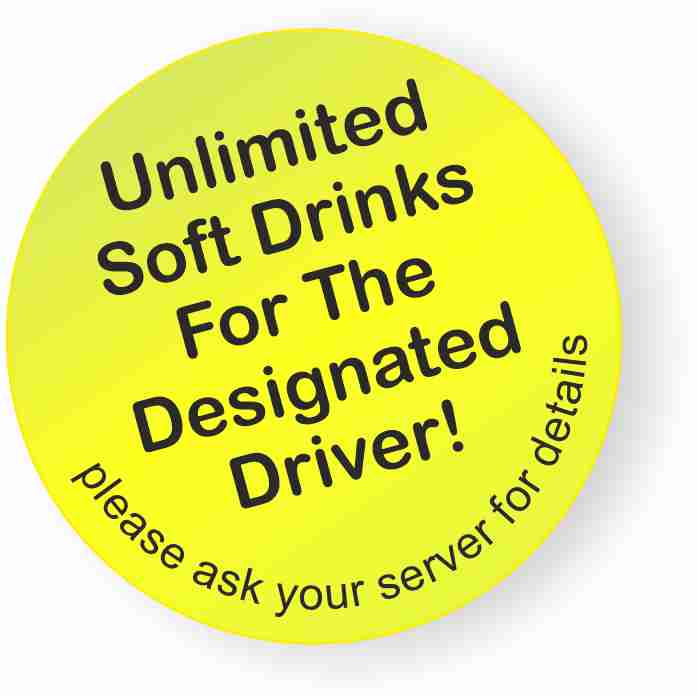 Printed Labels For Restaurant Menus
Why not have a new special dish promotion every week? We can print a batch of labels with different label designs – for eaxample, you could have 100 labels in total, but 20 of each of 5 different promotions. Email us with your requirements or give us a ring and we'll be delighted to talk it through with you.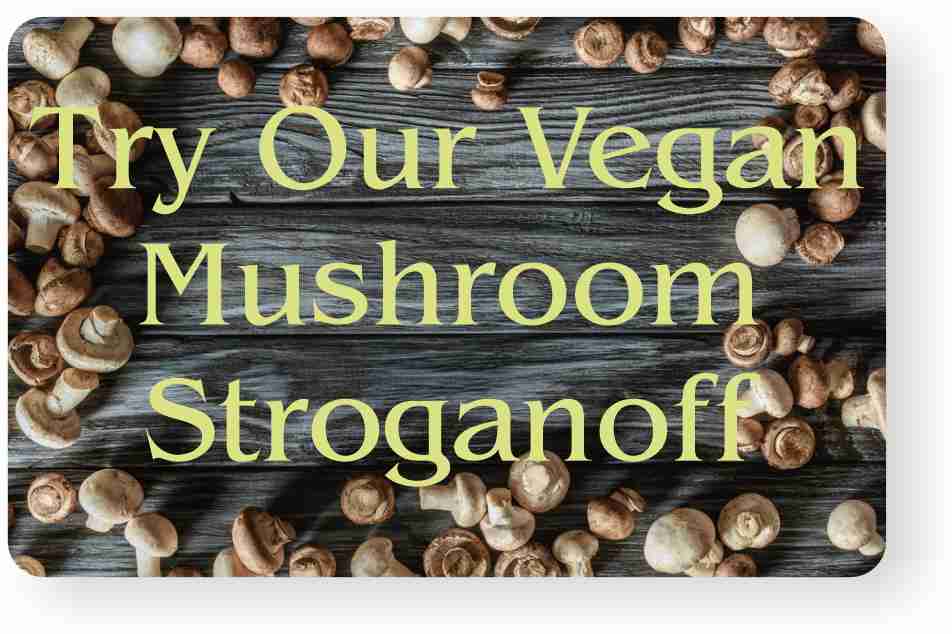 Pizza Restaurant Giveaway Labels
Why not give a waterproof vinyl label away with each order? Your customers can stick these to cars, laptops, phones or even school equipment. This is a great way to promote your business in your local area and beyond!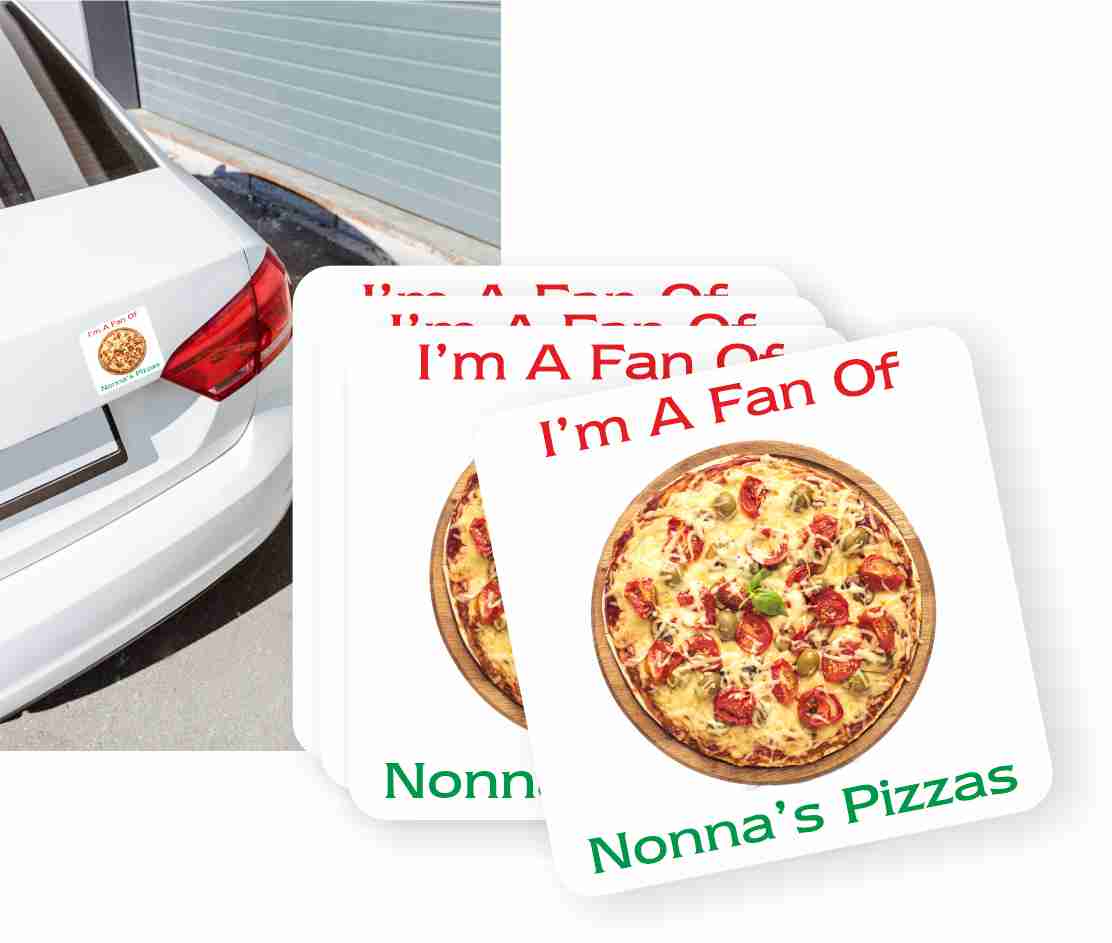 Pub Toilet Humorous Labels
This idea was taken from one online, but it made us laugh. Why not use humour to get over a serious point? There are plenty of humorous label ideas you and your satff can come up with. Customers will remember laughing, and may even tell their friends abou it.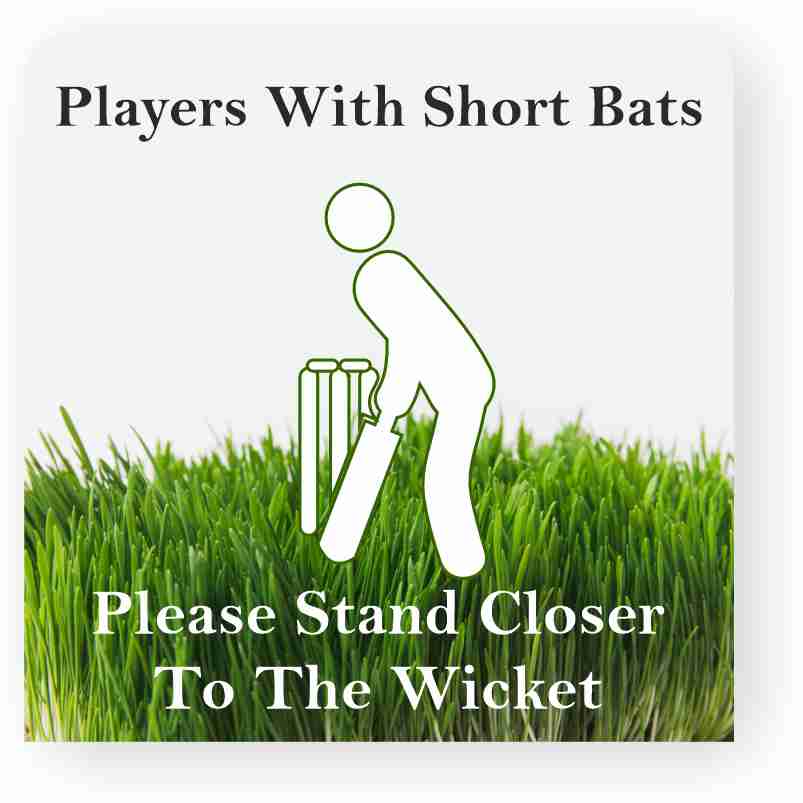 Hospitality Labels FAQs
Our hospitality labels are used in pubs, clubs and restaurants.
Our hospitality labels are used in pubs, clubs and restaurants.
Our most popular hospitality labels are used for sealing serviettes around cutlery, but they are also used on food menus, to emphasize special offers on fliers and even as giveaways.
We've been printing labels since 1973!
Of course! Feel free to contact us at sales@stickylabels.com or call us on 01205 808460.
All of our products are dispatched within 2 working days. Delivery is free with all products over £35.00, with orders below this amount being charged just £3.95 for delivery.Should you require your labels urgently we offer a courier delivery service for £9.95.