PHOTOGRAPHERS LABELS & STICKERS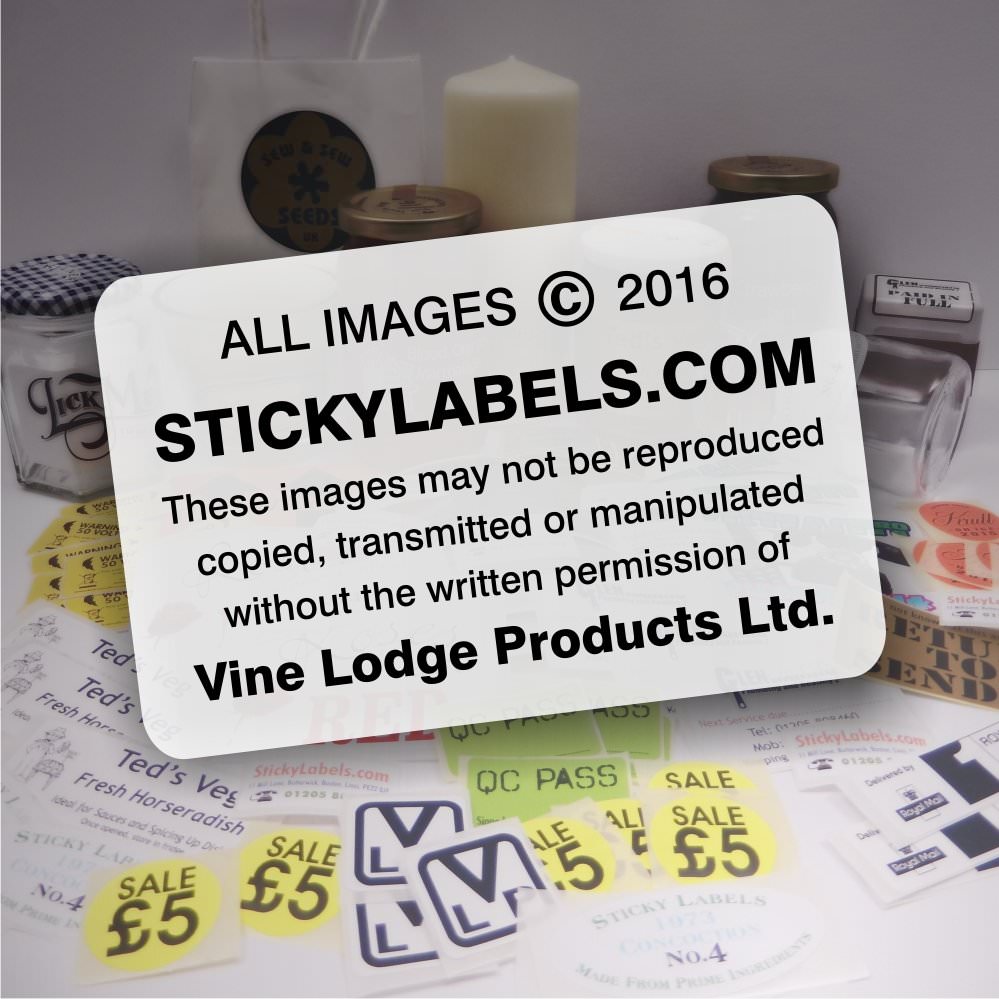 Labels printed and dispatched within 2 working days
You can design your own labels and stickers for your photography business with Sticky Labels™!
If you would like copyright labels for your photographs and intellectual property or simply labels to apply to the packaging to make it look more professional. You can include all manner of details such as your name, address and contact details or information such as your website or portal to see the photographs for a given client.
Photography labels are perfect for the promotion of your business or application to photographs that you have taken.
We have a couple of examples below or you can start designing your own from scratch if you click on the "Design your Label" link below.
We'll print and dispatch within two working days to ensure the photo labels are with you quickly.
Copyright © Vine Lodge Products 2020. VAT No. GB 129 8587 20. Registered in England and Wales Company No: 6555094