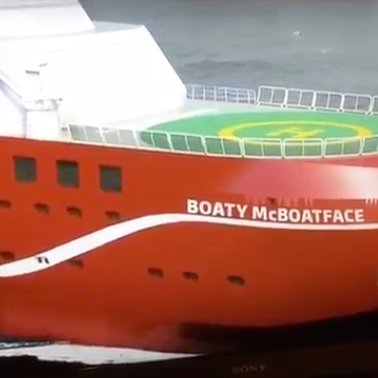 Waterproof labels are hugely underrated in our honest opinion. They have a wide range of uses, from highly practical to entirely pointless (but fun), which we'd like to share with you.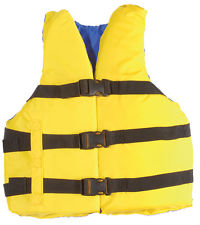 1) Kids don't like wearing life vests. They're uncomfortable, unfashionable, and, if we're honest, make anyone who wears one look slightly chubby. However, they're also life-saving devices, which means that most parents want their children to wear them when they're anywhere within a kilometre of water (it's called being cautious, not overprotective, right?). Have your children pick out some funky maritime-themed artwork or their favourite cartoon character, and get them printed on waterproof labels for simple personalisation. Suddenly wearing a life vest isn't quite so uncool, and you don't have to worry about your kids trying to take them off as soon as you turn your back.
2) Waterproof jackets, trousers and wellies all need to be identifiable amongst the other identical garments at school. While sewing names on the inside of these clothes is an option, labelling the outside allows for quicker identification, particularly for small children who aren't old enough to have fully grasped the concept of reading yet. Personalising wellies with polka dots or superheroes isn't simply useful, it also adds some fun factor to otherwise purely practical attire.
3) Putting together a small herb garden can be good fun, and can be a cute addition to your kitchen, living room or yard. Having waterproof labels detailing the name, both in English and Latin, and possibly their traditional medicinal properties can make for a great conversation starter at dinner parties and other social gatherings. Using waterproof labels means that if you spill liquid over the edge of the pot when watering your herbs, you won't have to deal with soggy, peeling paper.
4) Consider labelling or decorating other pot plants, particularly if they're outside. Throw in some glitter and glue, and you've got a plan for an afternoon of child-friendly fun. You could print pictures of the flowers you're growing to appeal to small children. If you're doing the standard sunflower growing competition with your kids you may want to get their names printed for the pots.
5) This one is entirely practical, and really no fun at all. Using waterproof labels on frozen food ensures that the sticker doesn't become flimsy, and is less likely to peel off. This also means that if you want to speed up the defrosting process by placing your food in warm water, you can do so without worry.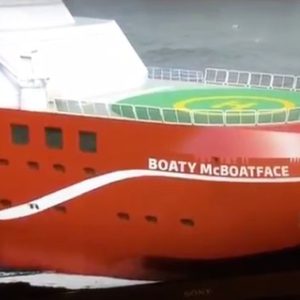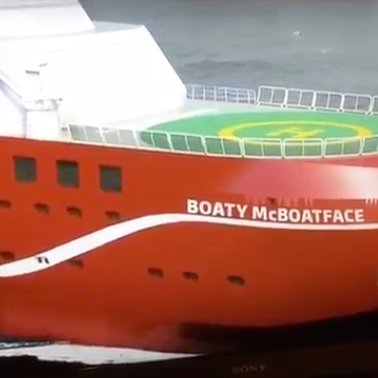 6) If you've got a boat, be it a fully-fledged yacht or a blow-up dinghy, it needs a name. Label your proud ship, or even give it its own logo. You could go all out and decorate your boat with a design of your own choice, possibly including fish, dolphins, perhaps other images following a maritime theme. Or you could attach a label to your ship if its name needs changing…
7) Safety is always of the utmost importance, so consider having waterproof instructions printed for any outdoor equipment you may have that could be dangerous. This works for power equipment such as high-pressure washers and is also ideally suited to seafaring gear.
8) Waterproof labels are also ideal for outdoor bins. Use them to make sure people know what can and can't be put in which bins, particularly on recycling bins. You could also take a sillier approach, and put a smiley face on it by having the two eyes and the mouth printed separately.
9) Personalise your umbrella. Theme your decorations to match the bad weather with raindrop stickers, or remind yourself of sunnier times with pictures of butterflies. Mix the two, and decorate with rainbows, or get dotty with polka dots. Mice in wellies with umbrellas of their own are also adorable. You could also take the idea from the previous point and adapt it to your umbrella because everyone loves smiley faces.
10) Music festivals are great fun, but they're also regularly subject to dreadful weather. Adults may not tend to wear wellies during the rest of the year, but they're out in force during festivals. Personalise your boots with your favourite band's logo, or just add some funky flair. If they get covered in mud you can simply wash it off, and the labels will still be intact. You and your friends could also decorate ponchos. They're possibly not the coolest item of festival attire, but you and your friends can jazz yours up with decorations of your choice. You could even come up with a team name and stick it across your backs – think Pink Ladies in ponchos.
There are countless other uses for waterproof labels – the only limitation is your imagination. There are few things that get rained on that can't be marginally improved by the addition of some smiley faces and rainbows. Just remember that not everything you might want to put a sticker on is quite as waterproof as our labels.