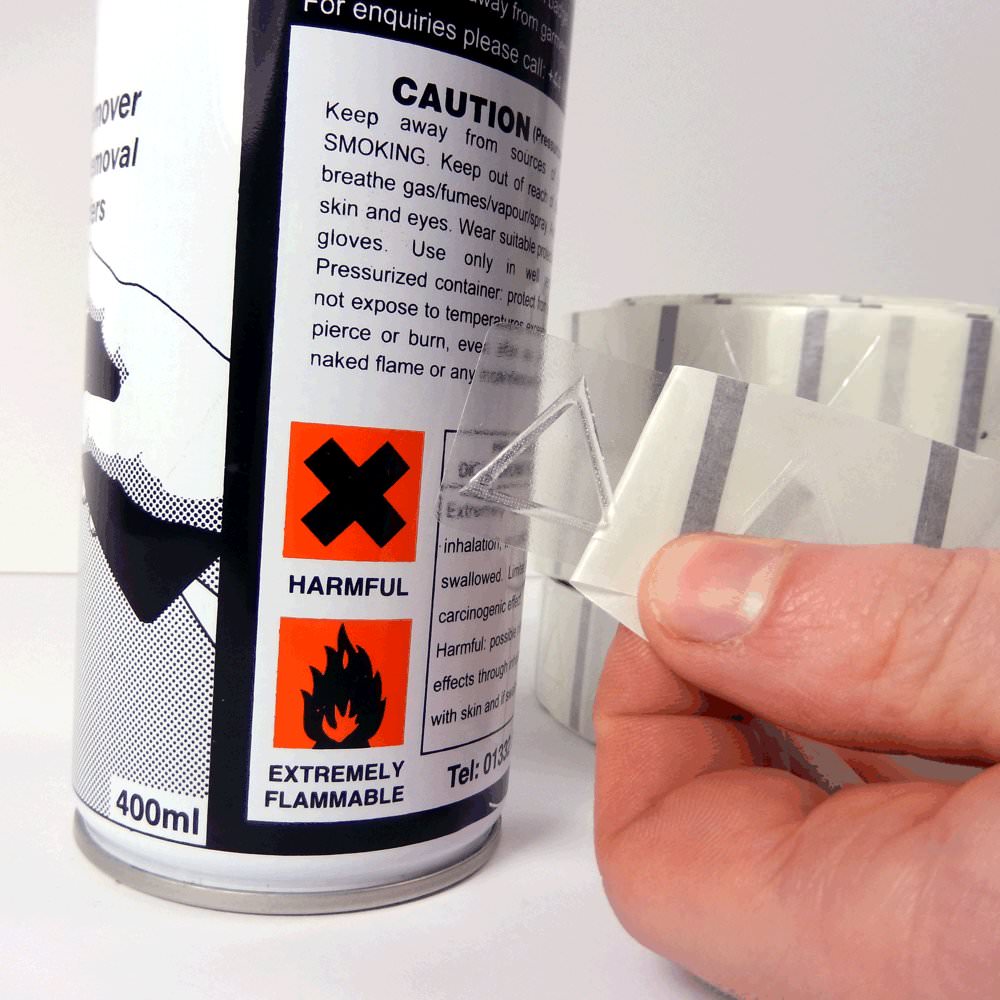 According to the Chemicals Hazard Information and Packaging for Supply Regulations 2009, no person shall supply to the general public a dangerous substance or a dangerous preparation labelled as:
(a) very toxic
(b) toxic
(c) corrosive
(d) harmful
(e) extremely flammable or
(f) highly flammable
unless the packaging carries a tactile warning of danger in accordance with EN ISO 11683.
Our tactile triangle labels as the regulations require has a raised print - similar to braille. The standard tactile triangle label is 25mm in size with a raised equilateral triangle which has 20mm sides. As the labels are transparent they can be stuck over an existing label or printing information without obscuring what lies beneath.

Please complete the form below and we will get back to you with our best current prices.
Categories
Business Labels Printed Fast!
Our labels for business are printed and dispatched within 2 working days as standard and we can make this even faster if needed! We'll make sure that you're never left without the stickers you need, when you need them.
We pride ourselves on not only a fast service but ensuring that the labels for business are the very best quality available. We have everything ranging from business address labels, labels to track items, postage labels, labels for branding or simply to make your items more secure. All can be fully customised to display your own designs and logos and they are ideal for ensuring a professional look on every thing you do. We even print barcodes, so take a look.
Our business labels come in all shapes, sizes, colours and finishes and you can rest assured that we are available to advise and help you with any queries.