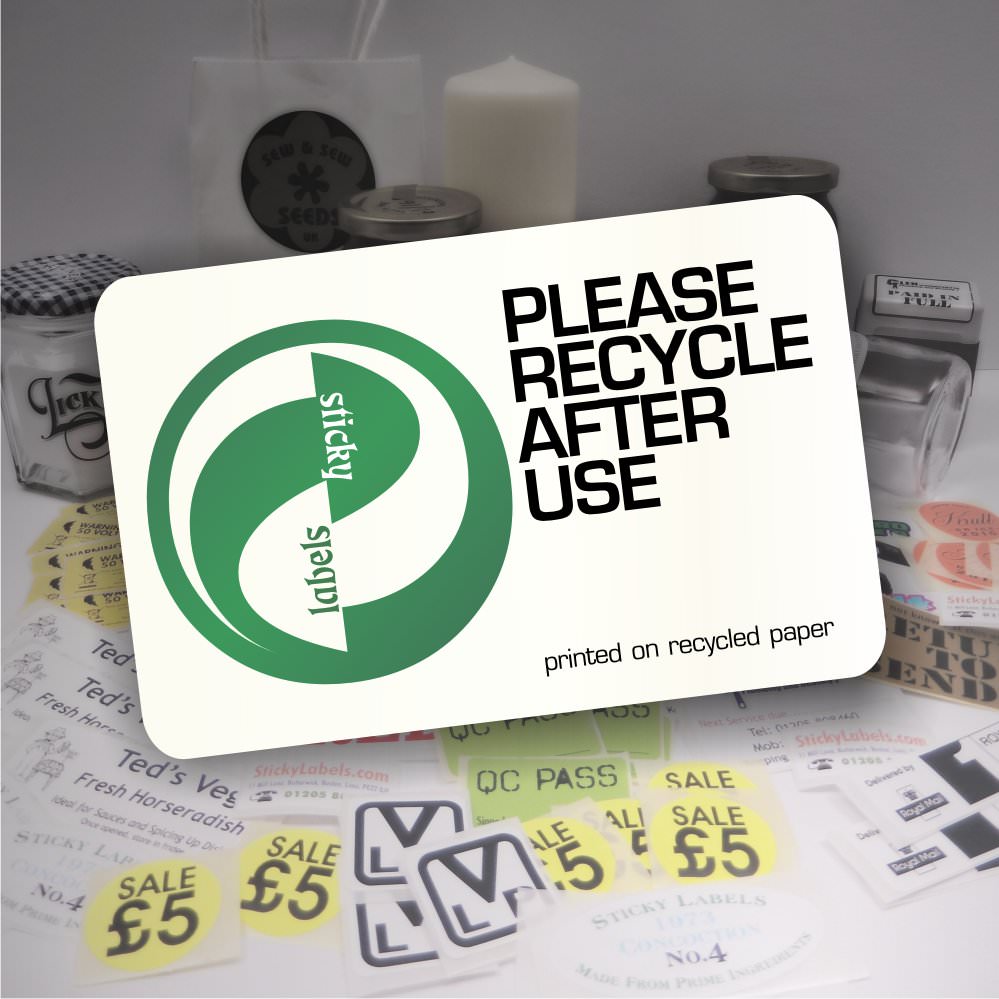 Labels printed and dispatched within 2 working days
If you take a great interest in environmentally - friendly issues then recycled labels are the obvious choice for promoting your business, products or services.
Recycled Labels Help The Environment!
Our recycled labels are supplied on sheets and digitally printed so that you can benefit from full-colour print on a thick, off-white self-adhesive recycled label.
Created from 100% recycled paper materials, these labels are environmentally friendly. If your company, product or brand is eco-conscious then recycled labels are a great way to help promote yourself.
We Print Recycled Labels: FAST! We offer rectangular and circular recycled labels in sizes from 38mm x 21mm up to 99mm x 68mm and 25mm diameter up to 63mm diameter. Order from just 250 labels and we will guarantee dispatch within only 2 working days.
Copyright © Vine Lodge Products 2020. VAT No. GB 129 8587 20. Registered in England and Wales Company No: 6555094