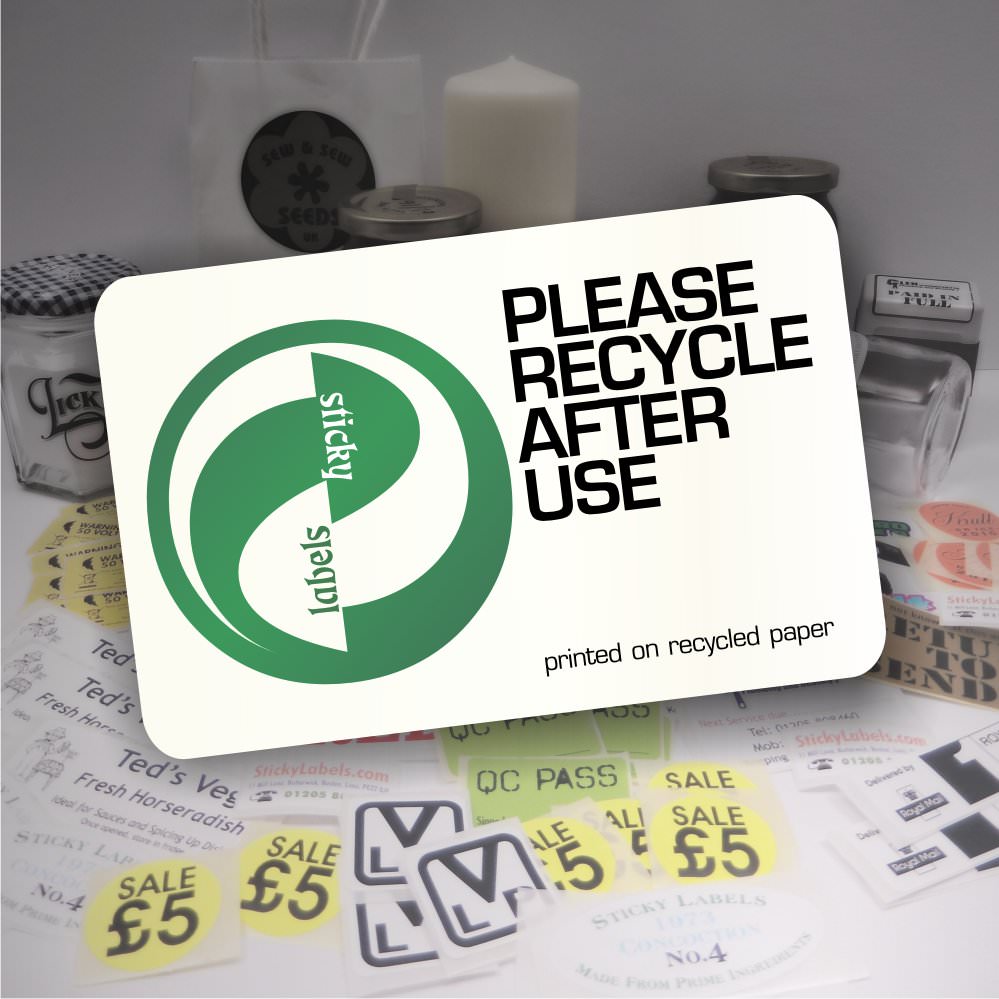 If you take a great interest in environmentally - friendly issues then recycled labels are the obvious choice for promoting your business, products or services.
Recycled Labels Help The Environment!
Our recycled labels are supplied on sheets and digitally printed so that you can benefit from full-colour print on a thick, off-white self-adhesive recycled label.
Created from 100% recycled paper materials, these labels are environmentally friendly. If your company, product or brand is eco-conscious then recycled labels are a great way to help promote yourself.
We Print Recycled Labels: FAST! We offer rectangular and circular recycled labels in sizes from 38mm x 21mm up to 99mm x 68mm and 25mm diameter up to 63mm diameter. Order from just 250 labels and we will guarantee dispatch within only 2 working days.
Categories
Business Labels Printed Fast!
Our labels for business are printed and dispatched within 2 working days as standard and we can make this even faster if needed! We'll make sure that you're never left without the stickers you need, when you need them.
We pride ourselves on not only a fast service but ensuring that the labels for business are the very best quality available. We have everything ranging from business address labels, labels to track items, postage labels, labels for branding or simply to make your items more secure. All can be fully customised to display your own designs and logos and they are ideal for ensuring a professional look on every thing you do. We even print barcodes, so take a look.
Our business labels come in all shapes, sizes, colours and finishes and you can rest assured that we are available to advise and help you with any queries.