Waterproof stickers and labels are designed to endure daily outdoor use and defy the wear and tear caused by the rough British weather. The stickers are excellent for using on non-porous surfaces such as metal, plastic, glass and smooth wood. There are, in fact, limitless uses for these versatile stickers. Your company logo can easily be applied to cars, vans, bikes, boats, windows and outdoor furniture. You can even use these stickers in places where they are liable to be sprayed or submerged in water.
Why not design your own?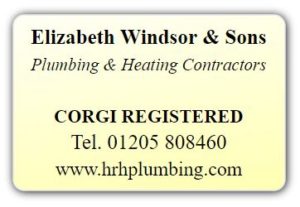 With waterproof stickers you can promote your business in a way that suits your needs. The labeling and design process is yours to control. Stickylabels.com offer a professional design service that will enable you to personalise your vinyl stickers and labels. This customised approach will help your business to have an edge on your competitors.
You can achieve a truly bespoke image for your business by visiting the very user-friendly website design system. Simple to navigate, the site will take you through each design stage until you have created the perfect waterproof vinyl sticker. But if you'd prefer, helpful staff are always on hand to assist you through the process. A massive range of single and full-colour waterproof labels are available to complement your company logo.
These custom vinyl stickers and labels are available in a range of shapes and sizes. Finished in laminate or vinyl, you can promote your business wherever you like, whatever the weather. Or if you need plumber's labels for example, it would help if they were waterproof!
Durable and versatile
If you require a label which will cope with outdoor use, or which will get immersed or sprayed with water, stickylabels.com have an array of vinyl labels and stickers to suit your requirements. The full range of fantastic weather resistant vinyl stickers are available for inspection at www.stickylabels.com.