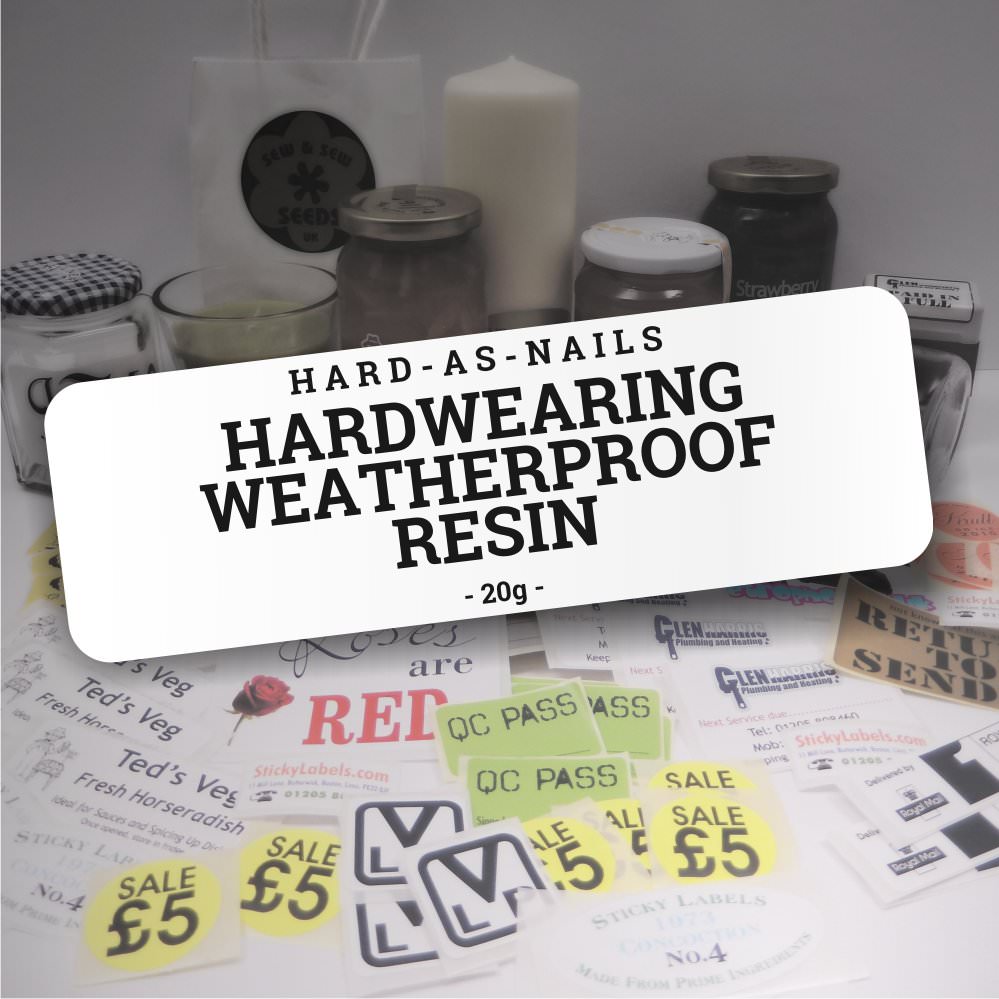 Our range of printed waterproof labels are ideal for applications where your item or items are exposed to damp or wet conditions but equally, they provide a really strong adhesive bond and stand up to the elements so they are perfect for indoor or outdoor use... Or anywhere that you need to ensure the sticker stays on and does not fade for a number of years!
Vinyl Labels are always popular and you'll have seen them in a wide variety of applications like barcode stickers to address labels but did you know that the livery you see on the sides of vans and vehicles are created in the same process. So you can rely on our vinyl labels to stand the test of time.
Waterproof Labels' Amazing Properties
The beauty of waterproof labels is the huge range of applications: Because they stand up to moisture and are UV resistant, they should last without fading or smudging. You can write on them with permanent marker so they are great for outdoor crafts, anything refrigerated, frozen, wet or damp. Perfect for plumbers address labels or any kind of outdoor activities!
The waterproof labels all have permanent adhesive and are available in quantities from 250 labels upwards on a sheet. Glossy or matt finish with full colour or black and white print.
If you can't see the size that you want, please contact us for a price and availability. Remember, all our prices include VAT. We dispatch within just 2 working days.
Categories
Business Labels Printed Fast!
Our labels for business are printed and dispatched within 2 working days as standard and we can make this even faster if needed! We'll make sure that you're never left without the stickers you need, when you need them.
We pride ourselves on not only a fast service but ensuring that the labels for business are the very best quality available. We have everything ranging from business address labels, labels to track items, postage labels, labels for branding or simply to make your items more secure. All can be fully customised to display your own designs and logos and they are ideal for ensuring a professional look on every thing you do. We even print barcodes, so take a look.
Our business labels come in all shapes, sizes, colours and finishes and you can rest assured that we are available to advise and help you with any queries.