Building Your Business Brand
Branding your business – designing a logo, writing your mantra and tagline, choosing your unique colour scheme and fonts is critical to grabbing the attention of your target market and claiming a space in the minds of those consumers. Consumers will most likely encounter your brand before they encounter your product in the form your promotional material or your packaging. Branding your business lends it credibility and tells its market that it is a quality offering. That quality must consistently underpin all its communications, including all its printed promotional material and in particular, its corporate stationery.
Quality Is Important
Good quality letterhead and compliment slips give your business the golden opportunity to promote itself on all your correspondence. This repetition is critical to making an indelible impression on your customers. Therefore it is essential that you use a professional quality lithographic printing service rather than just your own printer. 100gsm paper should be the minimum quality to consider.
Ideally, your invoices, receipts and envelopes should be branded too. Using a branded self-inking rubber stamp (*no longer available) is a good solution. Make sure it is digitally produced for the sharpest print possible.
Professionally printed business cards are vital as they are typically the first point of contact a potential customer has with your business. They should be digitally printed on nothing under 350gsm paper and must be laminated to ensure they stay clean and fresh no matter how long you keep them.
Branded Stationery Is Cost-Effective Advertising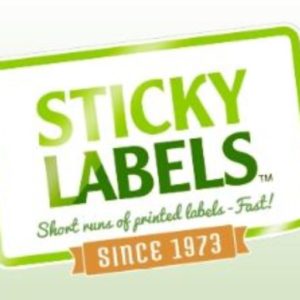 To extend the reach of your branding to any generic packaging you use, such as jiffy bags, cardboard boxes and DVDs, use printed sticky labels. Again, these should always be professionally printed to ensure the highest quality representation of your brand.
Want your customers to notice your branding every day? Distribute free branded pens to them. This is an easy and very effective branding strategy. The pleasure of receiving a gift creates a good feeling around your brand. Your brand will be frequently reinforced day after day which ensures you stay at the top of your customers' consideration set when they come to make their next purchase.