For some companies, personalised stationery can sometimes seem a bit unnecessary. Why use a branded pen when you could use an unbranded pen? The answer is simple: when carefully thought about and executed brilliantly, personalised stationery is an excellent way of increasing your company's productivity and brand identity; it can also be a way to create cheap and diverse advertising for yourself. When you measure the costs against the benefits, personalised stationery can start to feel like a very cheap, yet effective, marketing method, with plenty of benefits. Below, we have compiled some of our top tips on how to select the stationary products with the most potential and how they can reward your business.
Printed Labels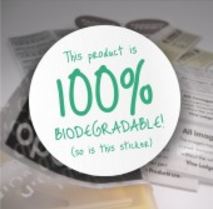 Professionally printed, personalised labels are a fantastic way to ensure that every single letter you send makes you look like a reputable company. In the long term, you will also save on colour ink, as the only addition you'll have to make to your labels is the address of the recipient. They are also a great way to increase your brand recognition, as people will instantly become accustomed to your company logo and identity.
As well as increasing the awareness of your business, printed labels are also incredibly convenient and contribute to a more efficient office. The stickers are very easy to apply and are better than any other awkward, time-consuming methods, which can slow down the productivity of your office.
Pens
If you're thinking of placing your company identity on a pen, it's a great idea to make sure that it's a good quality pen, as people are far more likely to keep these on them and keep word-of-mouth marketing going. This applies whatever the size of your company. Something like a Grippa pen is a great choice, as the rubber sleeve creates a comfortable resting place for your fingers. If a pen is comfortable to write with, customers will cherish it for longer.
Most people will carry pens with them at all times, lend them to others to use and use them in business meetings, so in terms of personalised stationery, they are a good investment for promoting your business.
Another top tip is to make sure that they are black ink. As trivial a detail, as it sounds, many people do prefer to write in black ink, so it tends to be a more popular choice.


Self-inking Rubber Stamps
Another brilliant way to reduce unnecessary costs in your business is to invest in self-inking rubber stamps. No longer need you purchase ink pads, which are costly and tend to dry up quickly. A good quality self-inking rubber stamp will last for around 10,000 impressions. Believe us, if you have your company address on a self-inking stamp, it will become one of your most valuable office items. Whether you're creating return address envelopes or thinking of using them in conjunction with sticky labels, you'll soon appreciate how efficient they are.
Another huge benefit to self-inking stamps is that they allow you to give a professional finish every time. Ink pads are messy and often smudge or leave an uneven print.
Business Cards
A high quality, professional, neat business card is an excellent way to show that you are a serious company when networking. Whether you're a smaller business looking to increase awareness of your brand, or a medium-sized business, looking to increase your client list, business cards are a quick and easy way to spread your company's key details and contact information fast. A great idea if you're a relatively small company is to have generic business cards printed as well that offer more information about your products or services. Make sure that your contact number is big and bold to make people more inclined to call.
In order to be taken seriously and establish yourself as a reputable brand, it's advisable that you choose a high-quality finish to your business card. If they look makeshift and cheap, people will question the quality of your services or products. A matt or gloss finish will look clean and fresh for longer, so you're not handing over any grubby looking cards.
Letterheads
Printed letterheads are another brilliant way of lowering company costs. They enable you to print more regularly to a black and white printer, as opposed to always having to rely on a colour printer. A lot of offices have a combination of black and white and colour printers, so by having pre-made, personalised letterheads, you don't have to print on colour and are freeing up your colour printer for other important jobs. Another fantastic way to increase productivity at your workplace!
Compliment Slips
Compliment slips are a lovely way of maintaining a great relationship with existing and potential customers and clients. Having professional compliment slips that you can send out to people really establishes you as a brand that cherishes their client relationships. If they are of a high quality, people are also more likely to display them, which may garner the interest of more people and spread the news of your brand.