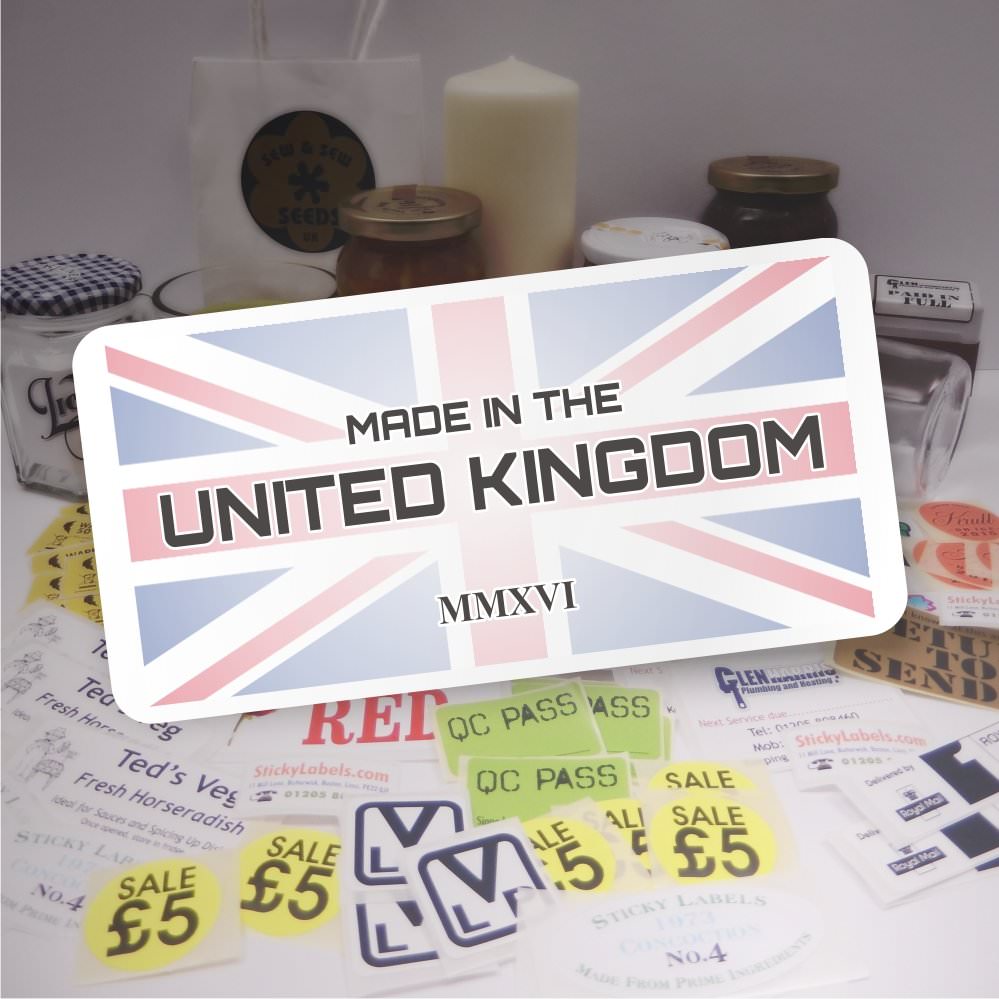 If you provide produce, food goods or craft items then you may wish (or be required by law) to clearly display the country of origin on the packaging.
Country of Origin Stickers For UK / Scotland / Wales
We supply UK, British, Welsh or Scottish country of origin labels quickly to ensure that you are proudly announcing the area where the product is produced. We can also create custom stickers so if you'd like county of origin labels then we've got that covered too. It's becoming increasingly important to consumers and companies that they know the items they purchase are ethically and locally sourced and these stickers are a great addition to show that they're supporting the local economy.
Country Of Origin Labels For Business
Our country of origin stickers and labels come on a roll so you can set up machinery to attach the labels or easily apply them by hand.
We aim to print the same day and have the labels with you within a 2 day period where possible. Our country of origin templates are quick and easy to use and you can customise them as necessary but of course you can completely create your own by uploading the background or simply designing it yourself with our label designer.
Categories
Business Labels Printed Fast!
Our labels for business are printed and dispatched within 2 working days as standard and we can make this even faster if needed! We'll make sure that you're never left without the stickers you need, when you need them.
We pride ourselves on not only a fast service but ensuring that the labels for business are the very best quality available. We have everything ranging from business address labels, labels to track items, postage labels, labels for branding or simply to make your items more secure. All can be fully customised to display your own designs and logos and they are ideal for ensuring a professional look on every thing you do. We even print barcodes, so take a look.
Our business labels come in all shapes, sizes, colours and finishes and you can rest assured that we are available to advise and help you with any queries.