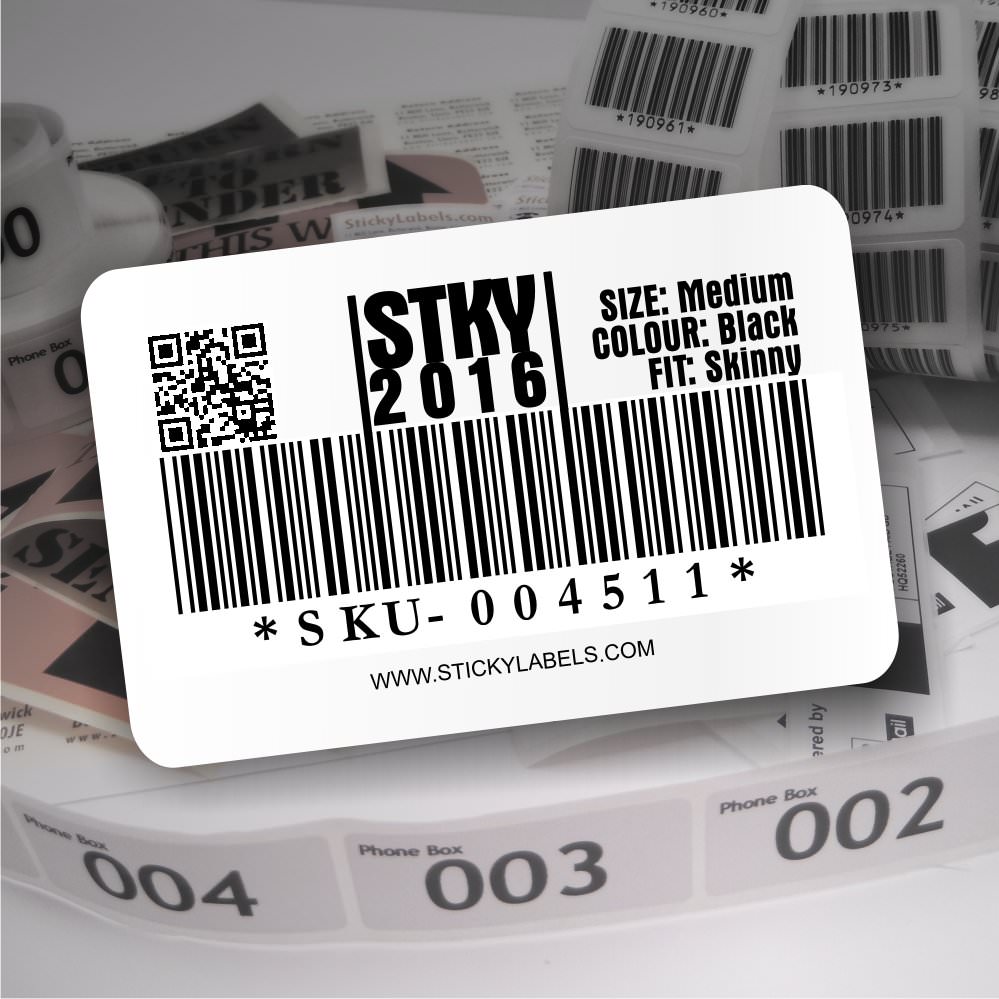 Our range of barcoded and numbered labels is second to none. Whether you need numbered labels for auctions, barcoded labels for retail or numbered and barcoded labels for invoice tracking and storage, we have over 40 years' experience in fulfilling our many customers' needs.
Our range of Royal Mail PPI labels and packaging and postal labels offer a complete and low cost solution. As your labels are dispatched to you within just two working days, stickylabels.com really is your one stop shop for all your business's labelling needs.
To order your postal, barcoded or numbered labels, either customise one of our sample layouts below or try our label builder to design any printed label from scratch.
PPI labels, or Printed Postage Impressions labels are used on letters and packets sent through Royal Mail.
Before you can use a PPI on your mailings you must have the relevant licence. If you need a licence, please call your local Royal Mail Sales Centre on 08457 950 950.
We ensure that images conform to Royal Mail's stringent requirements for these labels, so you can order with confidence. Please save your design from the Royal Mail website, then click on "Design Now" and import your design onto your selected label.
Postage labels are a necessity to those who have items sent out on a regular basis, such as small businesses and online traders. Sticky Labels has a range of postage labels in all shapes and sizes that will suit the needs of all users. When sending items out to clients, you need to ensure that they are clearly marked and quality customised postage and packing labels add a professional look.
Our easy to use website allows you to create your own postage labels from scratch to any specification, please click here.
Categories
Business Labels Printed Fast!
Our labels for business are printed and dispatched within 2 working days as standard and we can make this even faster if needed! We'll make sure that you're never left without the stickers you need, when you need them.
We pride ourselves on not only a fast service but ensuring that the labels for business are the very best quality available. We have everything ranging from business address labels, labels to track items, postage labels, labels for branding or simply to make your items more secure. All can be fully customised to display your own designs and logos and they are ideal for ensuring a professional look on every thing you do. We even print barcodes, so take a look.
Our business labels come in all shapes, sizes, colours and finishes and you can rest assured that we are available to advise and help you with any queries.